---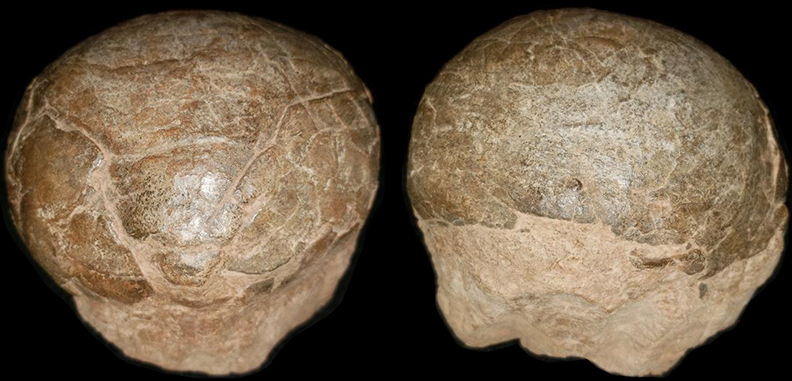 Authentic Gigantic Dinosaur Egg!
An absolutely enormous and impressively preserved fossilized egg from a Hadrosaur (Duck-billed dinosaur), Cretaceous Epoch, 86-66 million years old. Fully inflated, collector's choice specimen! It sits upon matrix base trimmed with flat bottom for display. Measures a whopping 5 1/4"L x 5 1/2"W x 5 3/4"H and weighs 6 lbs, 9 oz! The Hadrosaur was the dominant large herbivore during the Late Cretacrous period in what is now Asia, standing 10 feet tall and 25 feet long, weighing 15,000 to 18,000 pounds! It is no longer possible to export Duck-bill dinosaur eggs from China, so this is a rarity! Excavated in the famous XiXia Formation, Henan Province, China. #NAT2100: $2800 SOLD
---


Actual Pieces of Moon and Mars Rock for Sale

---

Incredible Ammonite Fossils for Sale!

---

Wooly Mammoth Hair!

A lock of Woolly Mammoth Hair, Pleistocene Period, c. 10,000 - 15,000 BC, from Taimyr, Siberia, Russia. Mounted in a 5" x 3" lucite holder with information. Ex Los Angeles, CA private collection. Shown above is an example - exact specimens vary. An incredible opportunity to own something like this. Holder could be opened if you wish to "pet a mammoth"! #A24029: SOLD OUT!

---

Fossil Great White Shark Tooth!

Pliocene to Miocene, 4-6 million years old. A fantastic specimen, at 2 inches (52mm) long, with excellent serrations and beautiful patina. Found decades ago in the Atacama Desert, Chile. This tooth exhibits fantastic coloration and is an excellent state of preservation. In 2006 the Chilean government closed the site as a protected natural preserve, so specimens like this, brought out prior to then, are that much more sought-after. Ex Redondo Beach, CA collection. #NAT2098: $450 SOLD

---

Baltic Amber with Preserved Prehistoric Insects!

---

Fossil Dinosaur Teeth for Sale!

---

Fossil Pine Cone! Eocene Epoch, 55-33 million years ago. Genus: Equicalastrobus chinleana, found in the Talsine outcrops, Occidental Sahara Desert, Morocco. L: 5cm (1 7/8 inches), extremely well-preserved! A wonderful and rare find. #NAT2076: $175 SOLD
Every item comes with a
100% Lifetime Guarantee of Authenticity.
To make a purchase, or for more information, CLICK HERE
All contents (C) 2003-2020 AD. All rights reserved.
Owned, Operated, and Obsessed Upon by Gabriel Vandervort.
Reproduction without permission is prohibited.
Related terms: ancient natural history for sale, natural history artifacts, fossils for sale, wooly mammoth relics for sale, Los Angeles California USA
---


Fossil Reptile/Dinosaur Tooth! From a Pterosaur, toothed flying dinosaur, found in Morocco. Cretaceous period, ~100 million years old. Siroccopteryx, the only named flying reptile from the continent of Africa. The curved, narrow teeth were most likely for catching large fish. L: 35 mm (1 3/8") with nice color. Excellent! #NAT2018: $150 SOLD

---

Fossil dinosaur tooth! From a Dromaeosaur Raptor, a medium-sized feathered carnivorous dinosaur, dating from the Late Cretaceous Period, 66 to 100 million years old. H: 25mm (just under 1 inch), with nice serrations still visible! Dark reddish-brown color. Found in the Sahara Desert, near Kem-Kem, Morocco. #NAT2029: $150 SOLD

---

Fossil dinosaur tooth! From a Carcharodontosaurus saharicus, dating from the Mid Cretaceous Period, 112 to 93.5 million years years old. H: 3 cm (1 1/8"), beautifully preserved with nice serrations and dark reddish-brown color. A huge carnivorous dinosaur known to have grown larger even than the Tyrannosaurus Rex! Found in the Sahara Desert, near Kem-Kem, Morocco. A gem of a specimen! #NAT2030: $250 SOLD